SUBMIT YOUR WORK

We would love to hear and present your work on our website, please send us your project to the Social Action Committee and we will get back to you.
​
Please Fill out this form and send it to us:
SOCIAL ACTION PROJECTS
Country

Project

Modality

Population
How is it to be me: An expressive arts exchange, reflecting on the meaning of womanhood
Paxixil, Chimaltenango, Guatemala
​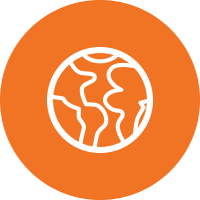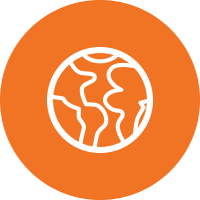 PROJECT NAME:
How is it to be me: An expressive arts exchange, reflecting on the meaning of womanhood
LOCATION:
Paxixil, Chimaltenango, Guatemala
POPULATION SERVED (ages, diagnoses, etc):
Young Maya Kak'chiquel women ages 15-21
MODALITIES USED:
Drama, movement, visual arts
PROJECT OBJECTIVES:
Provide a safe-space for open dialogue and reflection using the arts as means of expression.
Foster a sense of authentic self-expression and participation.
Gather stories that reflect participants' experiences on issues such as identity, sense of belonging and marginalization,
Decrease isolation and promote a sense of connection across generations and borders amongst women with similar life experiences.
Promote leadership in women on issues that affect them.
DESCRIPTION OF PURPOSE:
The purpose of this project was to invite young women and others who have the opportunity to witness their process as allies to support to create a network of support that opens opportunities and questions the life circumstances that surround them, as well a celebrate the relationships and positive things they have in their life. Using the expressive arts and popular education tools, the purpose was to invite autonomous thought and analysis of their current life circumstances and then re-imagined and re-created: "critical thinking meets creative thinking"
DESCRIPTION OF OUTCOME
(how did it affect the population, was there any action that they took after engaging in the project, quotes from participants or volunteers)
Through
Critical Thinking
Open sharing of issues of deep concern:
Lack of opportunities
Desire to study, but small chances for young women to access education.
Shame about DV/ other forms of violence. "it is not ok to treat children poorly or to hit them"
Gossip that paralyzes them: rigid social norms that punishes independence or young women looking for other opportunities using defamation and social isolation.
Rigid gender roles: women are expected at as girls to take care of younger siblings and past 20 to marry or work to help support their family
Meets creative thinking:
We can support each other: solidarity and camaraderie
Importance of playing and fun: we need to laugh more
Sharing our sadness can also make us strong
With the support of allies we can make other choices for our life
We can make art together
To receive positive feedback is strengthening
Nature and connection to our land is a source of inspiration.
Renewed commitment to role of community leaders.
WHO PARTICIPATED IN THE EVENT...INCLUDE VOLUNTEERS...OTHER ET COMMUNITIES, ETC.
PAVA
IEATA Board Member Patricia Rojas-Zambrano, Mayari Hernandez
IEATA Guatemala Regional volunteers